Expert Solutions for Missing Teeth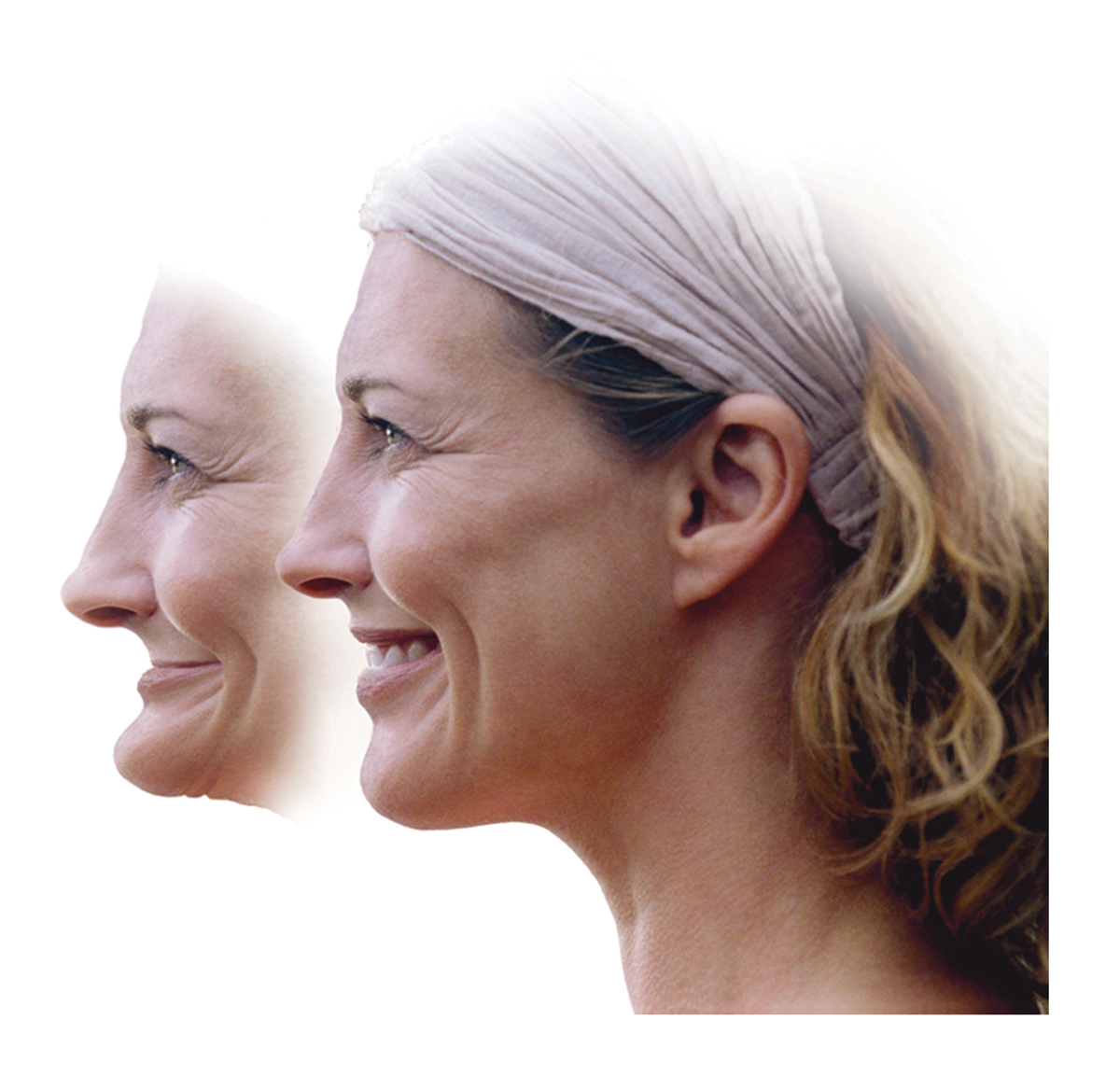 Missing teeth can cause you pain and embarrassment, keep you from smiling and eating the foods you enjoy. You may also notice that the other teeth may shift or your lips and cheeks look sunken making you appear older. You may have experienced difficulty speaking, kissing or playing your favorite musical instrument. Missing teeth should usually be replaced because each tooth plays an important role and work together as a whole.
If you have one or more missing teeth, are about to loose your teeth, or have loose dentures that don't fit well, implant dentistry can greatly improve the quality of your smile and your life. Dental implants provide permanent, lifelike replacements for missing or hopelessly damaged teeth and are used to create a secure, stable foundation for removable dentures. Most people are somewhat familiar with dental implants these days.  Many providers, even implant dentistry chains, are offering them.  while it's become more popular, the fact remains that implant dentistry is serious, complicated treatment. That's why it's so important to get specialized, experienced care that's close to home.
As a
prosthodontist
, Dr. Andrus is the only specialist in Southern Utah with advanced specialized training to replace missing teeth. He provides comprehensive care for all stages of your treatment and offers high-quality implant and non-implant options to meet your needs and personal preferences, including:
Dental Implants – for stand-alone tooth replacements

Dental implants are designed to provide a foundation for replacement teeth that look, feel and function like natural teeth. The person who has lost teeth regains the ability to eat virtually anything and can smile with confidence, knowing that teeth appear natural and that facial contours will be preserved. The implants are tiny titanium posts which are placed into the jawbone where teeth are missing. The bone bonds with the titanium, creating a strong foundation for artificial teeth. In addition, dental implants can help preserve facial structure, preventing the bone deterioration which occurs when teeth are missing. Dental implants are changing the way people live! With them, people are rediscovering the comfort and confidence to eat, speak, laugh and enjoy life.
The first step in the dental implant procedure is planning the design of your final teeth in a dental laboratory. A detailed simulation of your treatment is carried out and key information that relates to the success of your final result is noted. Then, a clear template of this simulation, called a surgical guide, is made to guide the surgical preparation of your jawbone to receive the dental implants. It ensures that the dental implants are placed so that they ideally support your future final teeth. With this template in place, a digital 3D CAT Scan is used to determine the safety of the ideal locations before your treatment has even begun. Not all dentists plan dental implants to this extent, but Dr Andrus, because of his specialty, is used to routinely planning challenging dental treatment of all types to an exacting level in our on-site dental laboratory.
After the planning phase is completed, the dental implants are precisely placed in the jawbone. During the first two to six months following surgery, the implants gradually bond with the jawbone. You should be able to wear temporary teeth and eat a soft diet during this time.
After the implant has bonded to the jawbone an impression or mold of the implants must be made to make your final teeth. Depending on the type of teeth, this can take anywhere from a few days to a few weeks or more. Most people do not experience any disruption in their daily life.
Fixed Implant Teeth – rigidly connected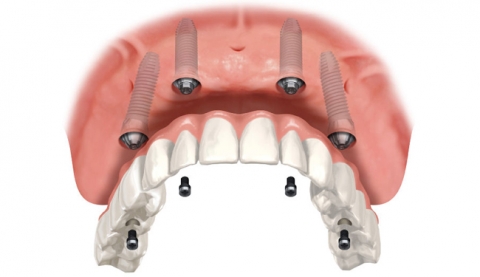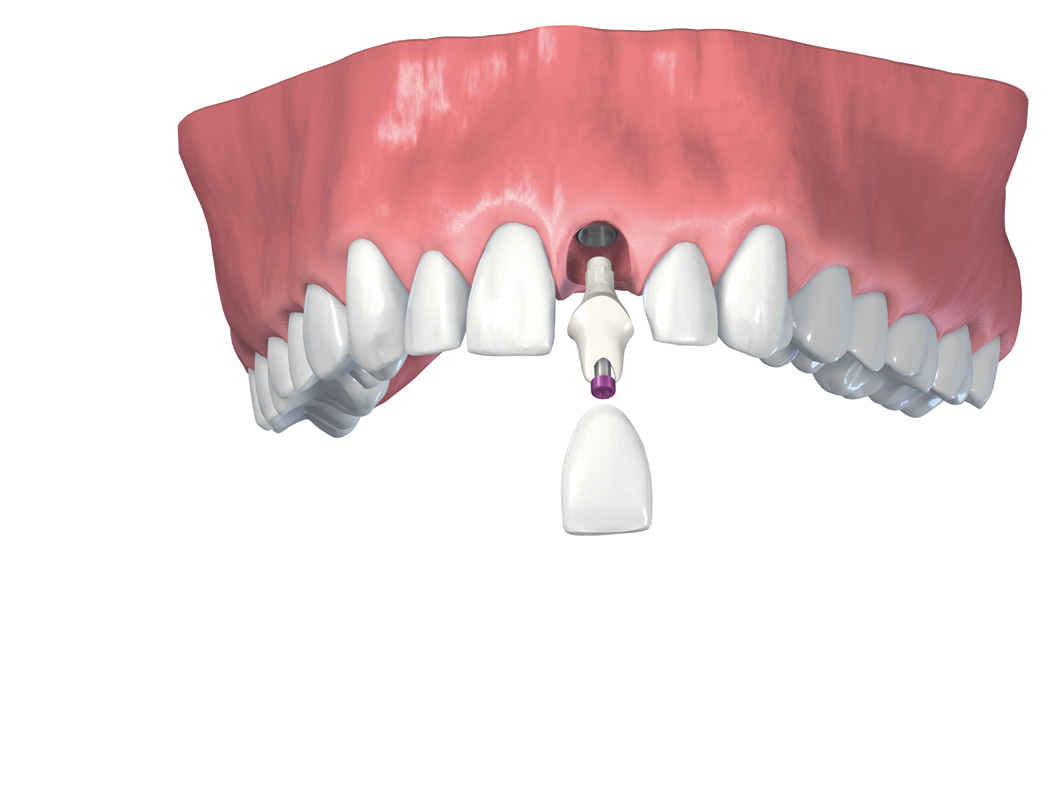 Fixed Implant Teeth, are beautiful teeth substitutes that are rigidly fixed to four to six dental implants in your jawbone to replace all the teeth in an arch. They are a popular option with denture wearers that have suffered with loose, painful dentures long enough and need a solution that has no movement at all.
The term All-On-Four refers to providing this treatment with a minimum number of supporting dental implants in the jaw bone, although more than four is sometimes required. The term Teeth-In-A-Day refers to providing temporary fixed teeth on the same day the bad teeth are removed and dental implants are placed in the jawbone. This is possible because the large number of dental implants connected together stabilize each other during the period when they are bonding to the jawbone--much like a cast stabilizes a broken bone to heal. A single temporary crown can also be connected to a single implant in the same way if it is stabilized properly by neighboring teeth, but it also must be remade later out of a stronger material. The term Teeth-In-An-Hour refers to making final teeth first and placing them on the day of the surgery. This requires ideal conditions, extensive computerized planning, and exact placement to accomplish.
Fixed Implant Teeth wearers can chew better than ever--even harder than with natural teeth. They can be made of porcelain or acrylic plastic reinforced by gold or titanium. Although we still recommend that you clean them at home, they can be designed to be easily removed in our office for cleaning or they can be permanently fixed in with dental cement.
Snap-On Implant Teeth – a snap-on connection for a tighter fitting denture

If your dentures are loose, painful or make you feel insecure, Snap-On Implant Teeth may be the perfect solution. Snap-On Implant Teeth are removable dentures that simply snap on and snap off for easy cleaning. Only a minimal number of dental implants are needed for a lower denture, but more elaborate designs are available. Even just one or two simple strategically placed implants can keep a lower denture from moving significantly--putting relief from denture suffering within reach of nearly any budget. Furthermore, If your current denture is in good condition, Dr Andrus can retrofit it to dental implants without the expense of remaking it.
Removable Dentures – held in mostly by the shape of your mouth or teeth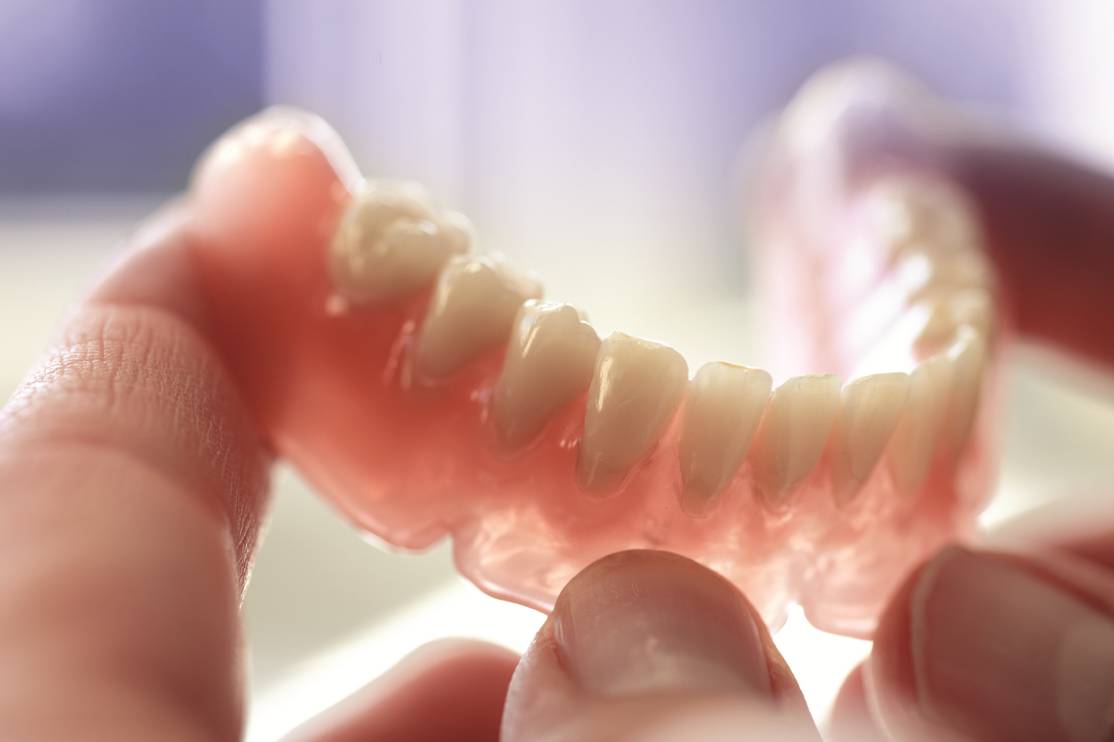 Removeable dentures are held in by the shape of your mouth, the muscles of you face, saliva lubrication, and the shape of your remaining teeth if present. When these conditions are right and the denture carefully crafted the results can be spectacular. Despite more natural options, removable dentures are popular because they can be removed for easy cleaning and the fit can be periodically readapted or "relined". Dental implants can enhance the tightness of fit of a removable denture through a wide array of snap-on connection options. As the only denture specialist in the area, Dr Andrus is uniquely qualified to help you get the best outcome, sometimes in as few as two appointments. Click here to learn more about the benifits of the digital CAD/CAM denture process.
Fixed Bridges – connected crowns that fill a gap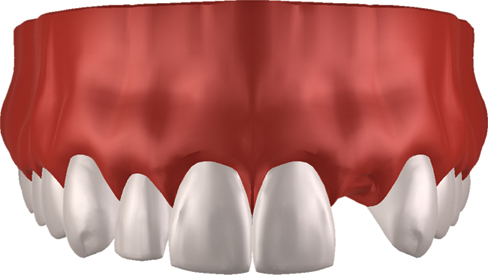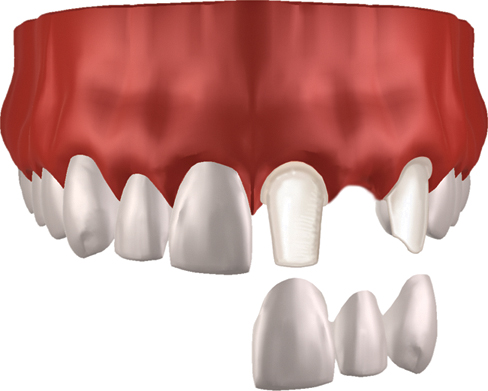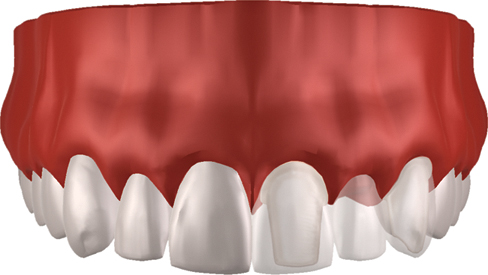 Fixed Bridges are used to replace a gap in your smile that is a result of one or more missing teeth. This is accomplished by connecting natural teeth or implants on either side of the gap with crowns that are joined together with a pontic (false tooth) in between that replaces the lost tooth or teeth. Like a crown, this procedure usually takes two appointments to complete. At the first appointment Dr. Andrus will prepare the teeth on either side of the gap by removing a portion of the enamel and dentin and make an impression or mold of the teeth. Then, our in-house technician will make the bridge from gold alloy, porcelain, or a combination of these materials. At a second appointment, the fixed bridge is cemented on permanently. During the time inbetween you will have a temporary plastic bridge to wear that is placed on with temporary cement that can easily be removed by Dr. Andrus. Like a crown or veneer, strict regimen of brushing and flossing will keep the bridge and surrounding teeth clean. This is of critical importance as the edges of the bridge are susceptible to cavities if not properly cared for. Studies have shown that bridges last on average 10-15 years usually due to cavites that start around the edges. Good fitting bridges with good care can last much longer.